BandBro' is a comprehensive drag & drop, set list creator. With BandBro' you can create, save and print custom set lists, archive lyrics, track your gigs and manage your audio library.

The latest version of Bandbro' (8.0.2) enables you to generate and run up to three independent copies of Bandbro' from your desktop - at no additional charge. In addition, Bandbro' now offers the ability to select from eight application skin colors. Use a different color for each band.


Comments & Testimonials / Download 30 day trial

Setlist Creation Screen - Default Screen Attributes



Setlist Creation Screen - Color Coding & Bold Font Active





True Drag & Drop -

Drag a title from the song pool to one of the sets or from one set to another. To change the set song order, simply drag and drop the song titles up and down within the set object...or to another set.




Color Coding -

Song titles can be color coded to your specifications. Typically, color is used to distinguish a vocalist or tempo. Working with color coded songs can aid in drag & drop set list creation. In addition to color coding, the song titles can be set to display in bold font and field highlight set to follow the cursor.
Color display, font style and cursor behavior can be toggled on and off for each song display, individually.
Audio Hotkey Launching

-

Launch a set or song pool audio track by pressing the space bar. This is especially useful for on-stage use of backing tracks.

Song Duration Display - Bandbro' stores, calculates and displays song and set duration totals down to the second - in standard minute / second format. Set total example: 38:12 (thirty-eight minutes, twelve seconds).


Mouse Hover & System Help -

For instant information regarding a pushbutton, checkbox, object or song, just hover the mouse cursor over that object and read the status bar at the bottom of the application frame.



Extreme Filtering -

Filter on style, key, tempo, vocals, artist, album, rating or inactive songs. Any number of song pool filters may be implemented simultaneously. Each filter can be appended with supplemental criteria. For example, the Style filter can be set to specify Classic Rock OR Country Rock. Add the song key filter to display only songs that are
Classic Rock OR Country Rock and
in the key of A OR E. The possibilities are endless. Once a filter is created, it can be toggled on and off as needed.



Sorting -

The song inventory can be sorted on any field: title, artist, album, style, vocals, tempo, key, duration or rating.





Song Buffer -

The display field directly below each set object indicates the sum duration of the songs in that set. The Song Buffer drop-down list (top right) can add 5, 10, 15, 20, 30, 45,r 60, 75 or 90 seconds per song to help provide an accurate calculation of total

set duration.



Auto Populate Sets -

Create a random set list to your specifications: songs per set and number of sets. Optionally, you can implement the current song pool filter settings to narrow down the number of available song titles to draw from.



Set Options -

Set objects can be streamed, flipped, shuffled, emptied or swapped with another set. Hover the mouse over the song title to ascertain the full title, artist, key and vocalist.



Printing set lists -

One of the biggest challenges in designing a print driven application like BandBro', is in providing enough
design
variety to satisfy the needs every user. To that end, we currently offer 11 static report designs supporting user selectable font typeface and 5 custom designs offering user selectable fields and individual typeface and style settings for each field. In addition, 6 legacy master song list designs are available. Click here to view some PDF samples.

Note:
An excellent freeware pdf writer is available at
www.cutepdf.com. A pdf writer enables you to email formatted set lists to your band mates where they can print a hard copy or open them in a tablet PC or iPad.
Search & Replace -
The search & replace mechanism provides a quick way to change common field values in the Song Inventory database. Supported fields are Key, Vocals, Tempo, Style, Album, Artist as well as song color. It is also useful for populating blank fields that can occur when importing a text file containing minimal song detail.

Gig Calendar -
The Bandbro' gig calendar provides a reliable way to manage your gig schedule. A monthly itinerary can be output to print or pdf for distribution to your fans and band mates. Output report formats are grid calendar, list and income report.

Master Launch Platform -
Although Bandbro' is intended as a set list and audio management database, it is capable of launching virtually
any file type once that file is linked to a song title. Use Bandbro' as a master launch pad for all of your favorite files -- no matter what type they are. Use the various field sort options to group them in the song inventory table.
Populating the Song Inventory -

Manually entering songs into the inventory can be tedious work. Bandbro' can make the job easier by:


-- Importing from a delimited text file (tab delimited recommended). If you are currently using a spreadsheet or database software for set list management you should be able to export your song list to a delimited text file where it can be imported into BandBro'.
Rosette Software offers a free one-time import service. Click
here
for details and instructions.
-- Populating the song inventory by scanning a folder tree of audio files. Any audio type can be imported. If the source files are MP3 and include metadata, the metadata can be used to update additional fields in the song inventory such as artist, album and genre. Importing from audio, automatically archives the path to the audio files making them instantly accessible for launching or playlist generation.
BandBro' also serves as an audio management tool
-- Create M3u playlists which can be launched in Windows or Mac iTunes
-- Launch any linked audio file from a set list, song pool or song inventory
-- Stream sets in real time
-- Organize and consolidate your audio files
Download a 30 day trial version
See more of the program
Purchase full activation
Scanned with 4 of the best antivirus engines available today: Avira, Kaspersky, NOD32 and Bitdefender.
The report shows that BandBro' is completely clean of any form of badware (viruses, spyware, adware, etc.).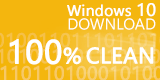 Find more music software at
Hitsquad Music Software Downloads